Frynser er mye brukt i veving, og er et dekorativt element enten de blir brukt som avslutning eller inni vevingen. Her skal jeg vise dere en enkel steg-for-steg guide til hvordan du kan lage frynser.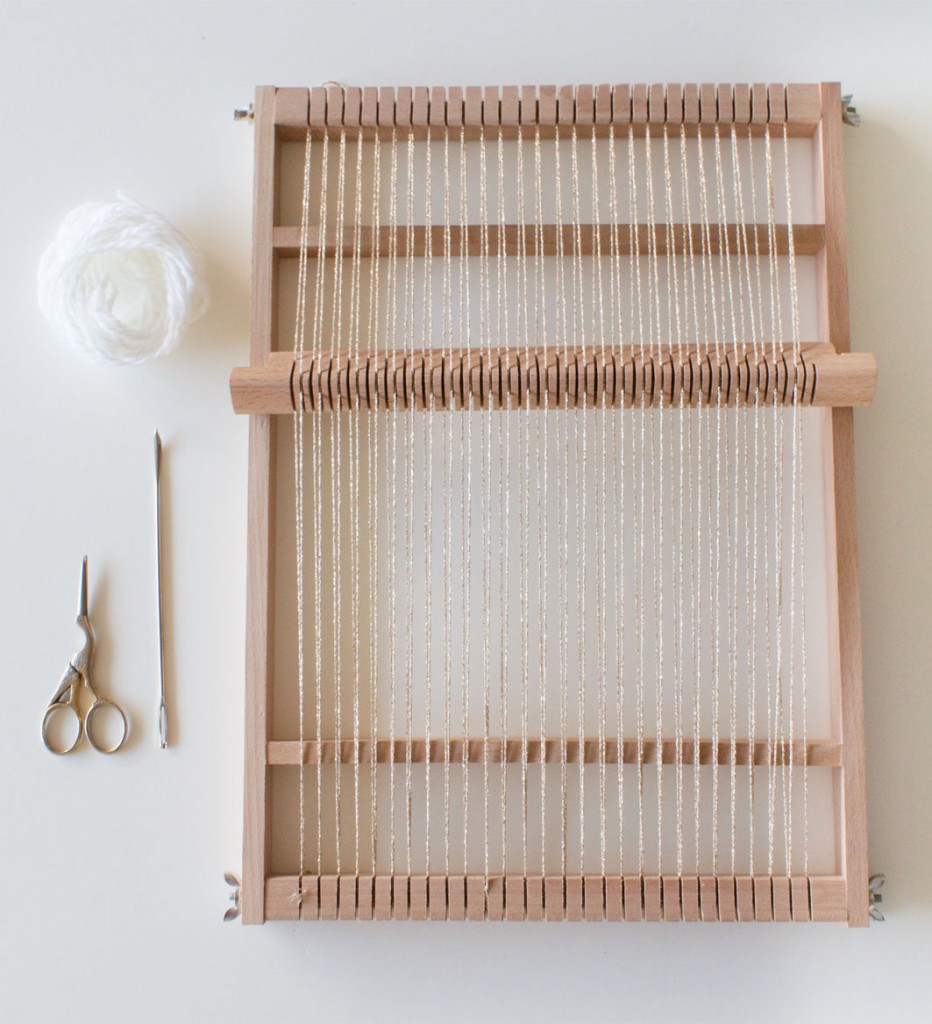 Når du skal ha frynsene nederst på vevingen begynner du med å veve et par ganger rett for å lage en base. Finn ut hvor lange og tykke du vil ha frynsene og lag bunter med garn, så mange bunter som antall frynser du skal ha. Hver bunt skal være dobbelt så lang som frynsene skal bli, siden de brettes på midten (se bilde).
Ta en bunt med garn og træ den under to av trådene i renningen og samle endene på fremsiden av veven. Mellom de to renningstrådene tar du tak i midten på bunten med garn, og drar den litt opp slik at det dannes en løkke. Deretter trer du endene ovenifra og ned gjennom løkken. Stram til, og den første frynsen er ferdig! Fortsett med dette til du har frynser langs hele vevingen.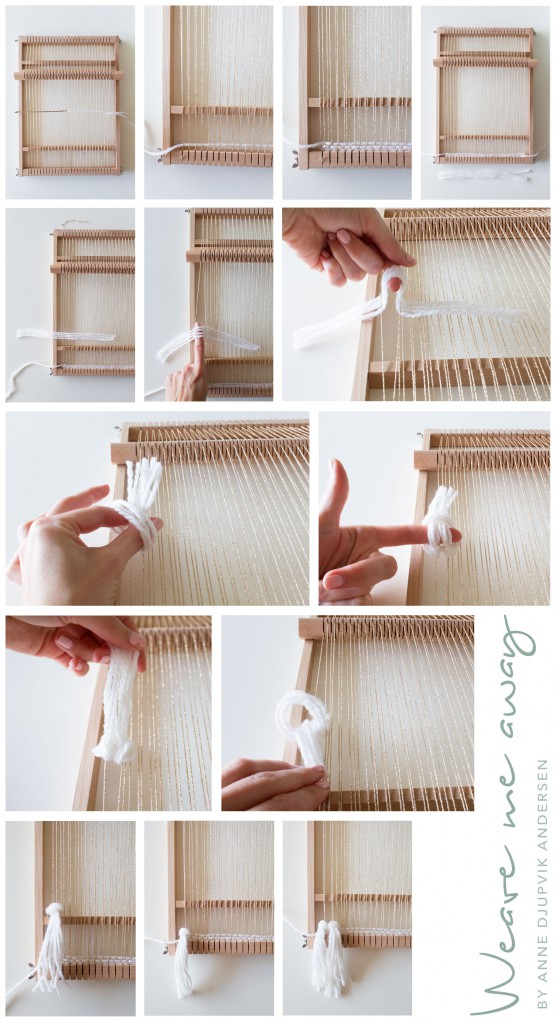 Ønsker du frynser som elementer i vevingen gjør du det samme som vist over der hvor du ønsker å ha frynsene.
Bruk fantasien og lek deg med ulike typer garn og tråd til frynser, forskjellige lengder, tykkelser og teksturer for å få ditt eget uttrykk :)
///
Tassels is something you see a lot in weavings, and here I will show you an easy step-by-step guide on how to make them.
If you want the tassels at the bottom of your weaving, start with weaving straight a couple of times to create a base for the tassels. Deside how long and thick you want the them, and make as many bundles as you want tassels. Each bundle should be double the lenght you want the tassels to be, because you will fold the bundle in half (see picture).
Take a bundle with yarn under two of the strings in the warp, and gather the ends in front of the warp. In between the two threads in the warp, pick up the middle of the bundle to create a loop, and take the ends of the bundle through the loop. Tighten, and you have made the first tassel! Continue this process until you have enough tassels.
If you want the tassels as elements in the weaving, just follow the steps above and place them wherever you want them.
Use your imagination and play with different kinds of yarn and threads to make the tassels, use different lenghts, thickness and textures to create your own expression :)
///
Happy weaving!
/Anne