En av mine personlig favoritter er dette bildet. Jeg liker at det er enkelt og stilrent, og av fargene går gradvis over i hverandre.
///
One of my favourites is this weavings. I like that it's clean and simple, and how one color fades out and into the next.
///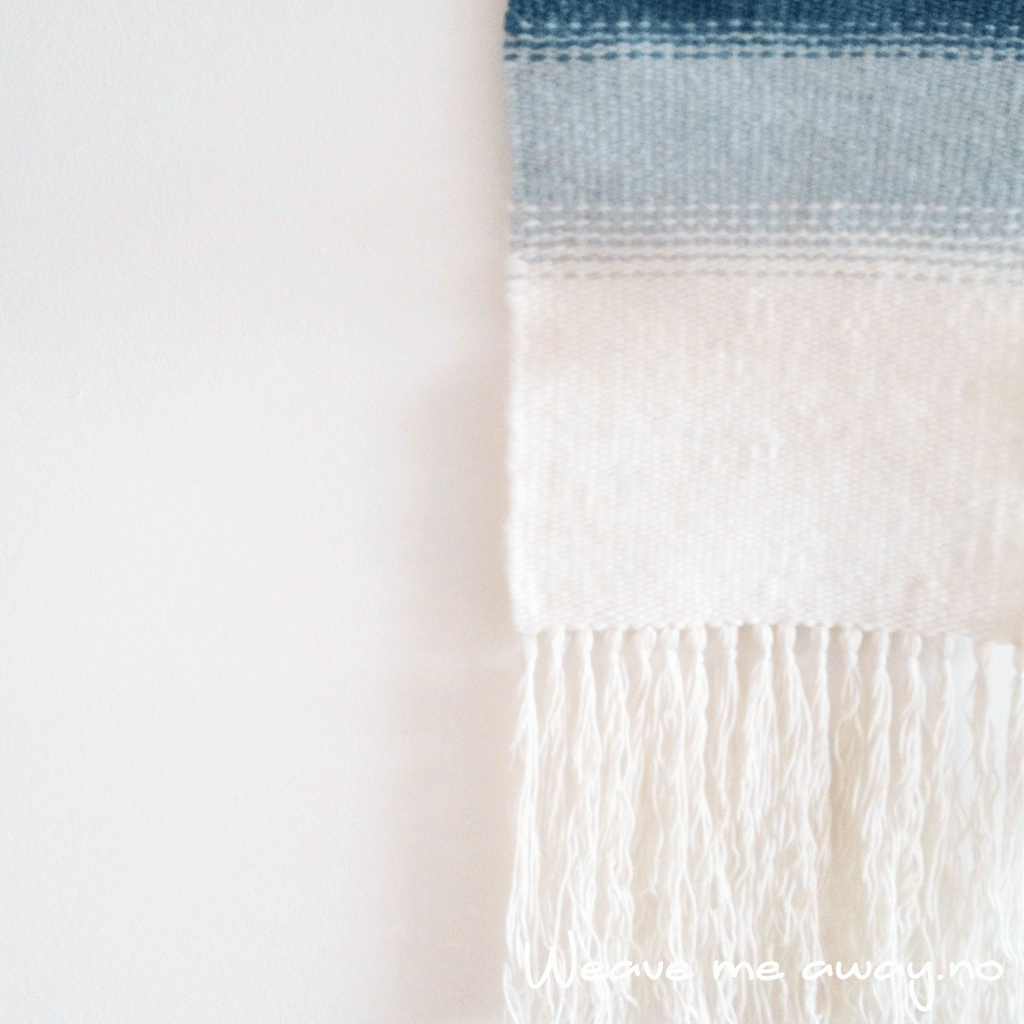 For å få graderingen måtte jeg prøve meg frem og se hva som fungerte. Den første overgangen mellom den mørkeste og den mellomste fargen synes jeg ble litt for brå. så på neste overgang gjorde jeg denne prosessen lengre slik at overgangen ble mykere.
Jeg skal definitivt lage flere slike bilder hvor jeg bruker gradering av farger, og jeg skal øve meg på å få overgangene enda finere og mykere.
///
To get the grading right I just had to try and see what worked. The first grading between the darkest and the medium dark color I think is too abrupt, so for the next I did it more slowly so that it got a softer look.
I will definately make more weavings like this! And I will practise to get the grading even more smooth nice.
///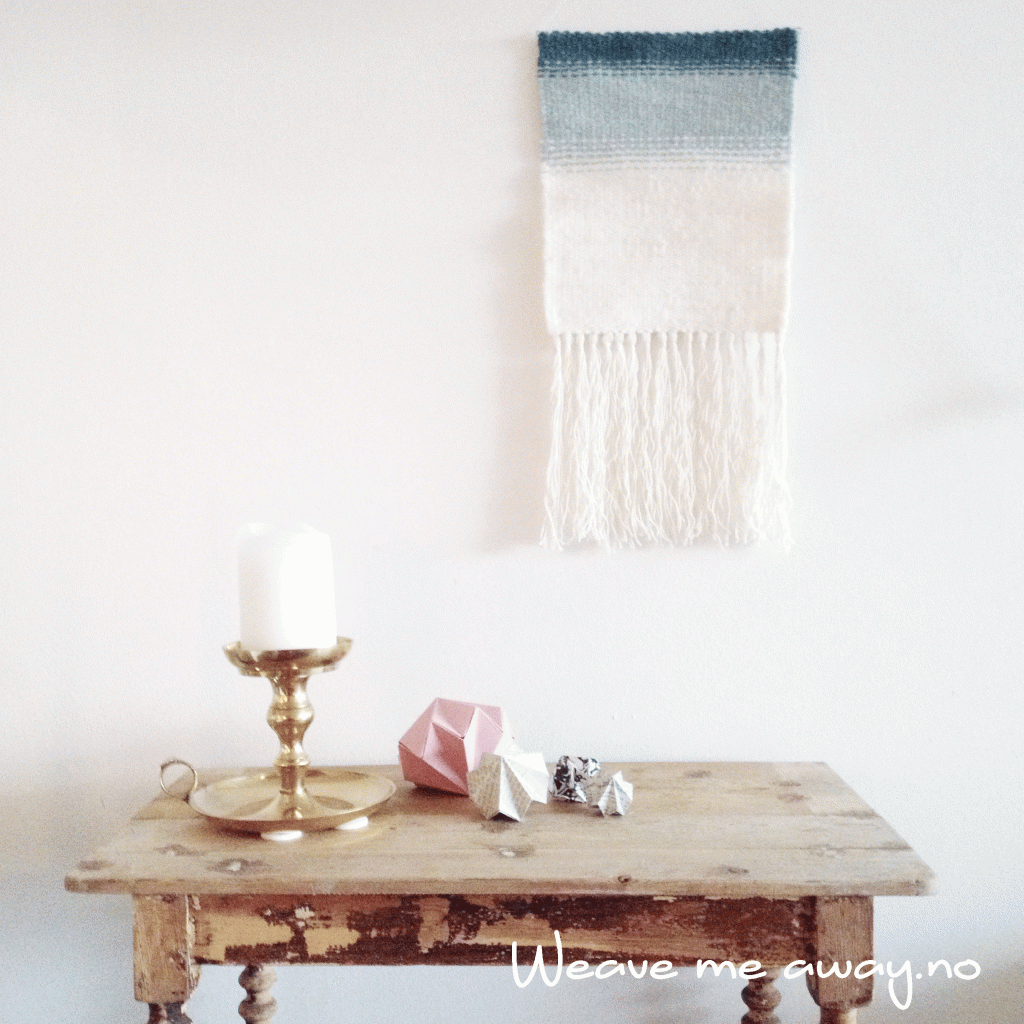 Happy weaving! :)
/Anne