I dag lanserte Rom123 sin hjemmeside, og mellom alle de flotte artiklene finner du faktisk meg.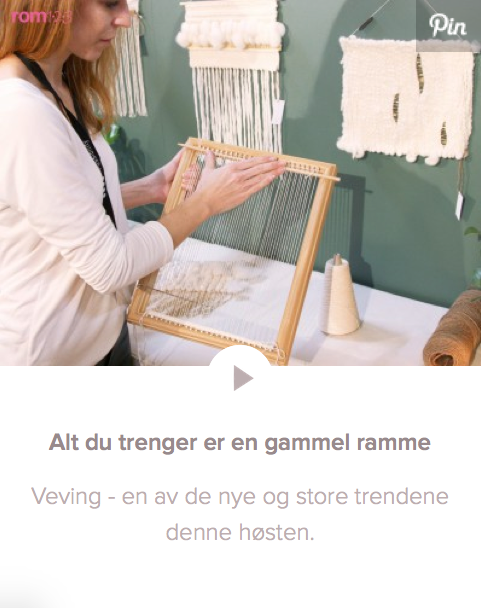 Jeg fikk en forespørsel fra to skjønne damer under Interiør- & Boligmessen for et par uker siden, om de kunne få lage en liten filmsnutt med meg hvor jeg snakket om veving. Jeg sa ja, og kjente inni meg at dette kom til å bli en stor utfordring for en som definitivt trives best bak kamera..! ;) Men nå ligger altså resultatet ute på deres hjemmeside, og jeg synes det er veldig rart og se seg selv på film!
Men! det gikk mye bedre enn jeg hadde fryktet. Så nå kan du altså se og høre meg snakke litt om veving, og om hvordan du kan komme i gang selv på rom123.no :)
///
English recap: This is a video recorded by the Norwegian interior magazine Rom123. I'm talking about weaving and how to get started. Video in Norwegian.
///
/Anne