Å veve en sirkel kan være en utfordring. Den jevne runde kurven er vanskelig å få til, og jeg prøvde meg på dette flere ganger uten å bli fornøyd. Derfor tenkte jeg at jeg ville dele løsningen på problemet med dere ;) Lag en mal!
///
Weaving the perfect circle can be a challenge! But here's a solution for you – use a template :)
///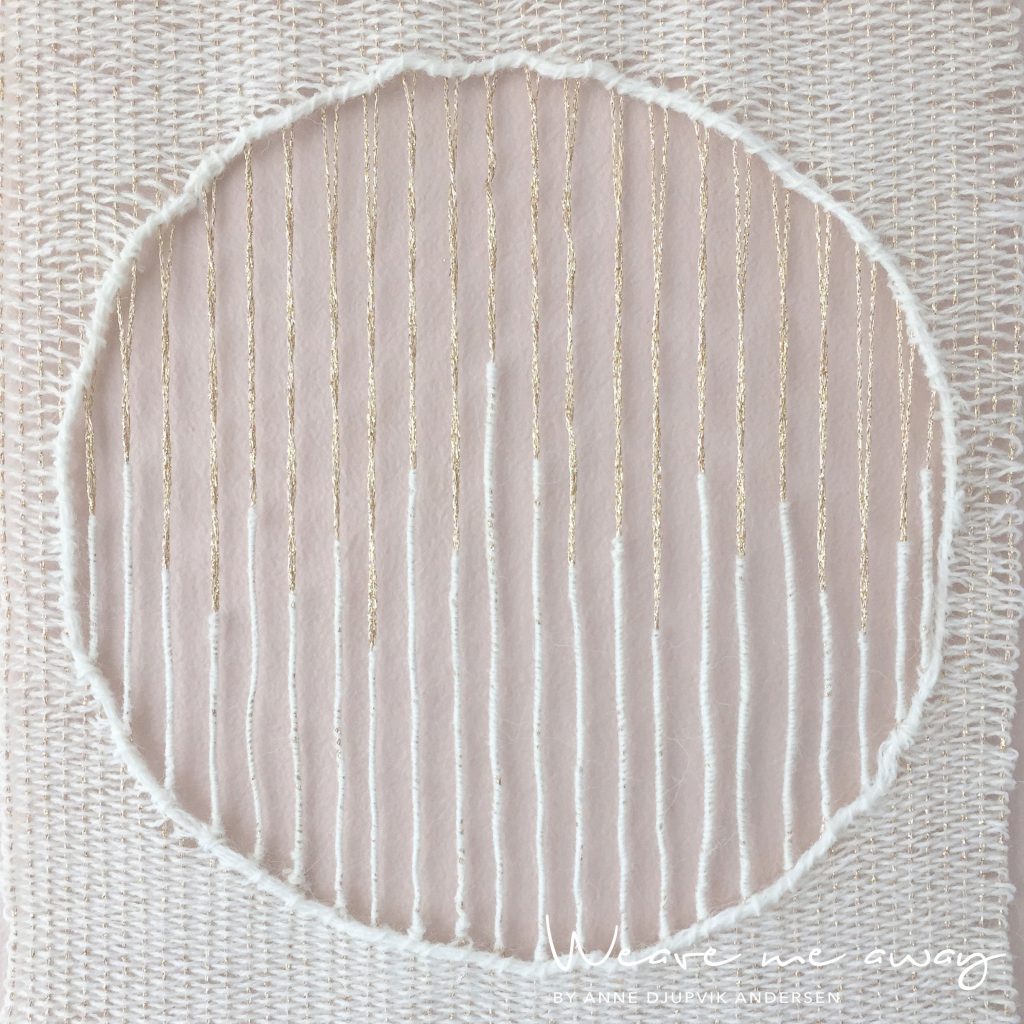 1. Tegn opp en sirkel i ønsket størrelse (og som passer til veven din) ved å bruke en passer. Klipp ut.
///
1. Draw a circle in the size you want (make sure it fits your loom) and cut it out.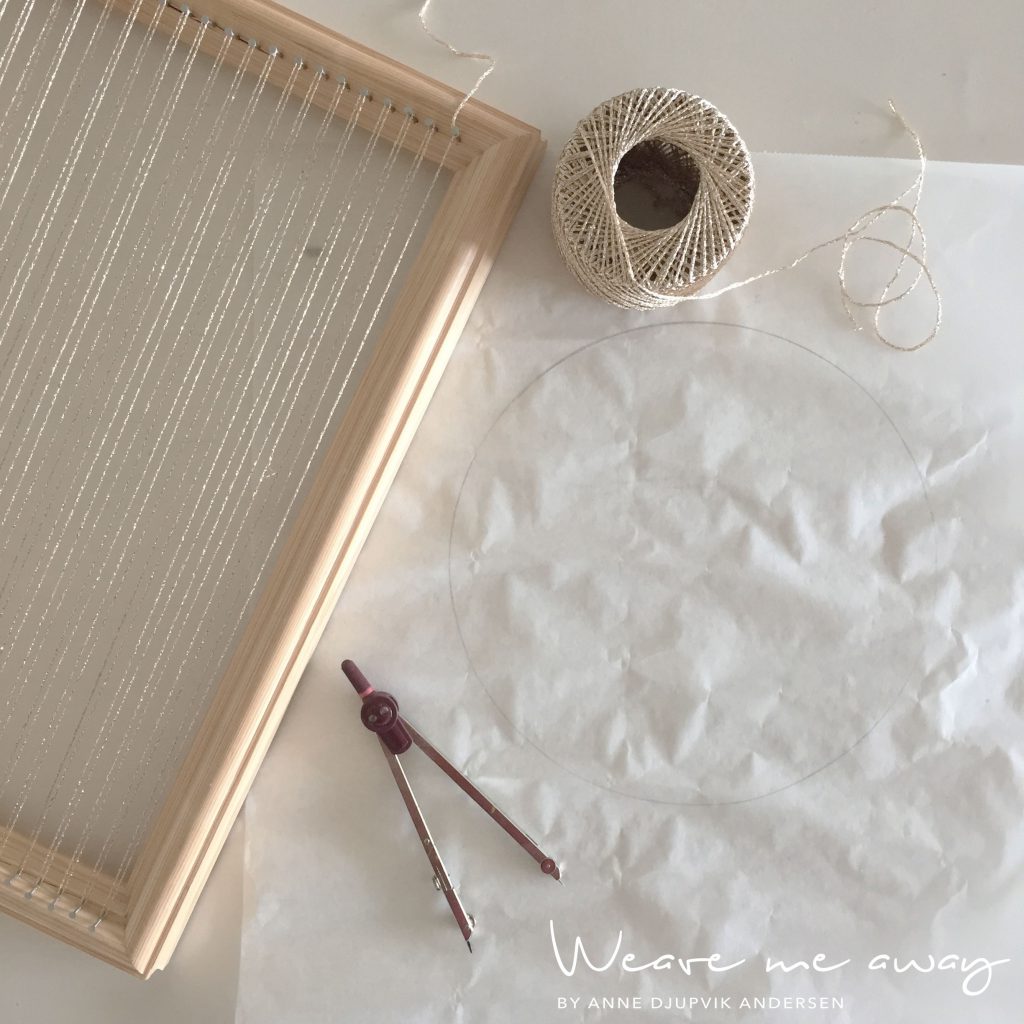 2. Træ papir-sirkelen innimellom renningstrådene i veven, og fest gjerne med tape på fremsiden og baksiden for å holde den på plass.
///
2. Stick the template in between the warp of your loom, and secure it with some tape on the front and on the back.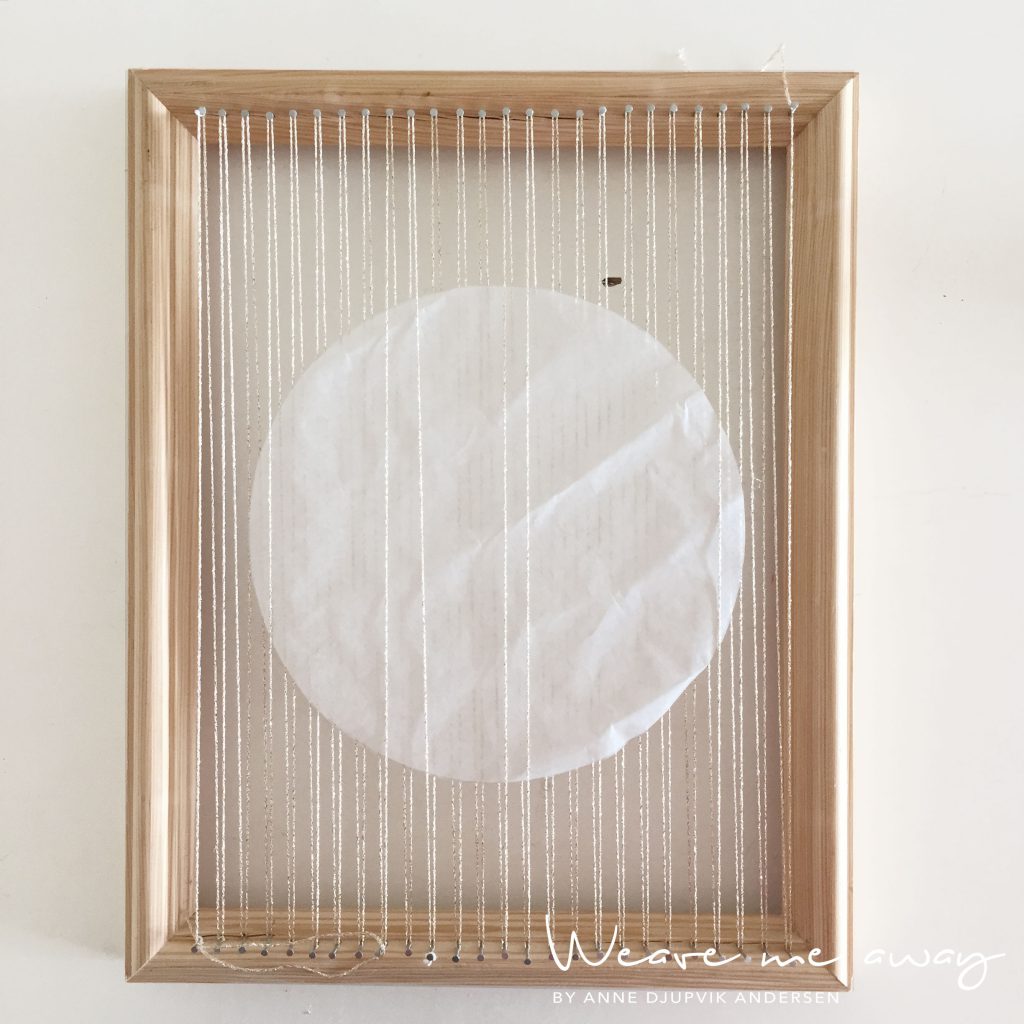 3. Nå kan du begynne å veve! Papirsirkelen vil vise deg hvordan du må veve for å få den fine runde sirkelen. Du vever først ned på den ene siden av malen og helt ned til endes av veven, før du vever det siste stykket.
///
4. Now you can start weaving! The template will show you how to get that perfect circle.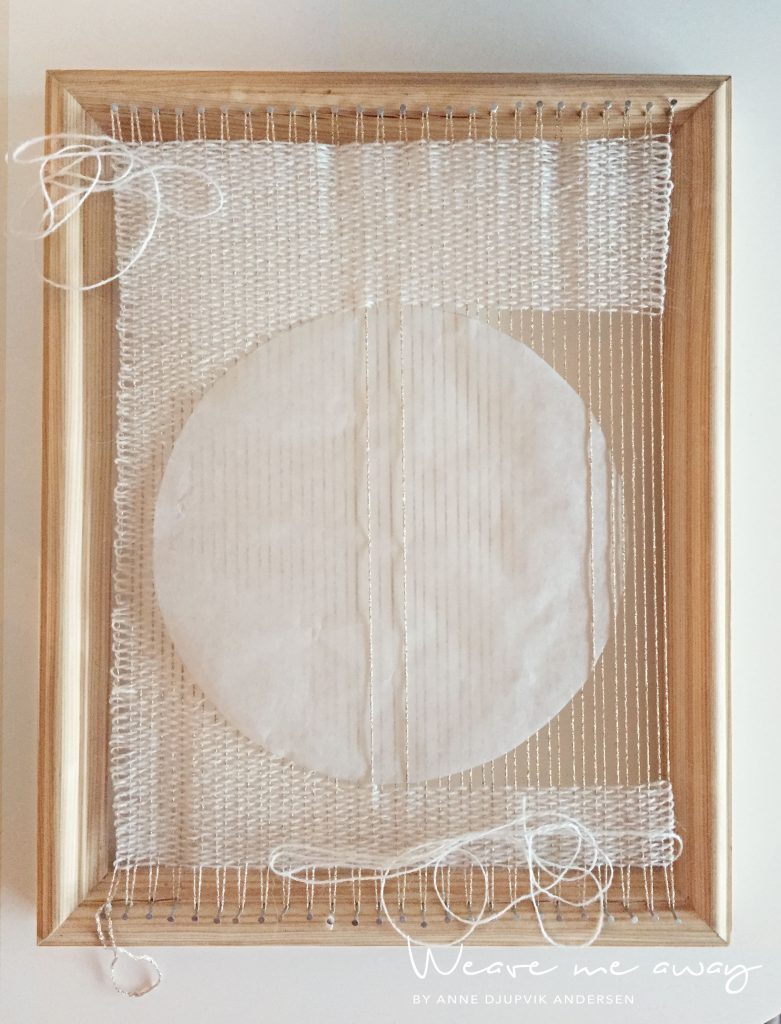 Detalj / Detail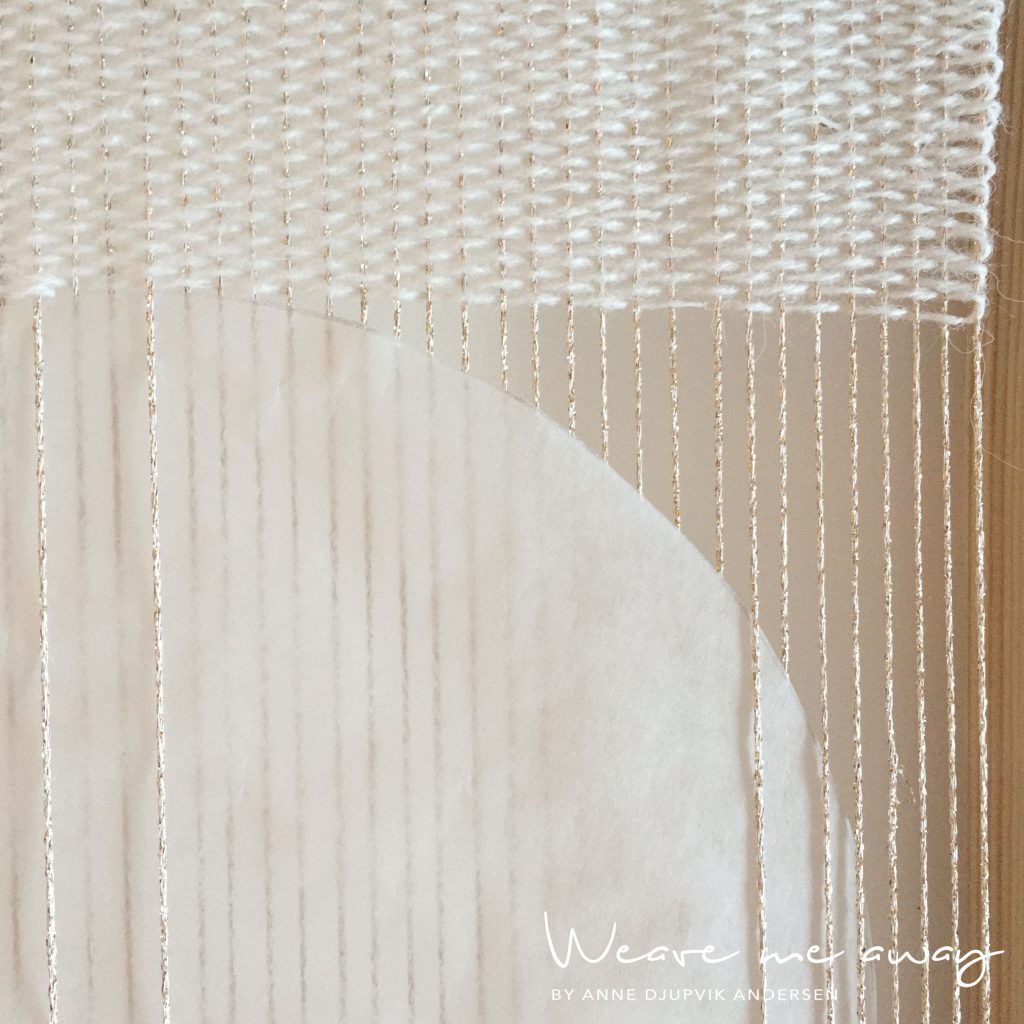 Detalj / Detail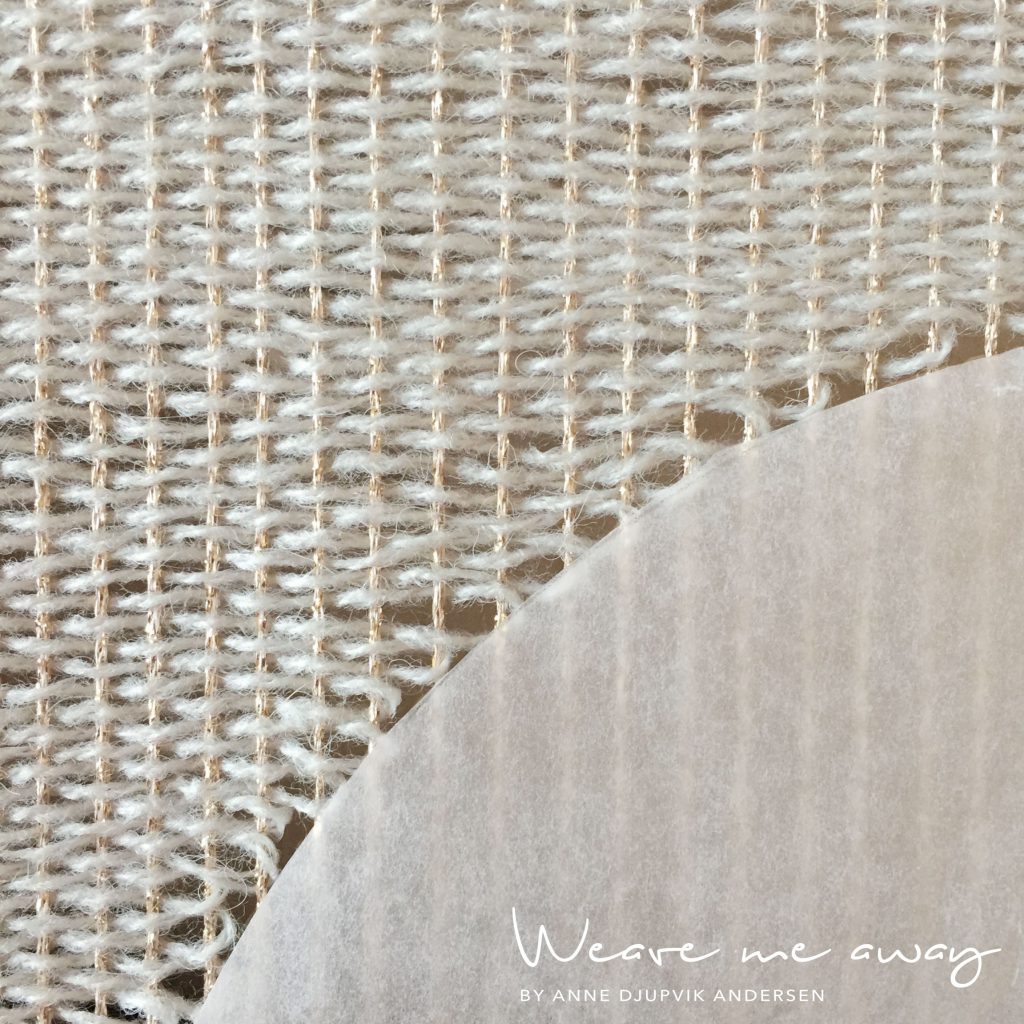 Når du har vevet sirkelen tar du bort malen, og kan fylle sirkelen slik/om du vil. Jeg valgte å ha den åpen siden jeg brukte gull-tråd i renningen, og tvinnet bare hvit tråd over deler av renningen inne i sirkelen for å gjøre den litt mer spennende.
///
When your circle is done you can remove the template and fill the inner circle as/if you want to. I desided not to fill it because I liked to display the golden warp. To make a little more interesting I twirled some white yarn around parts of the warp.
///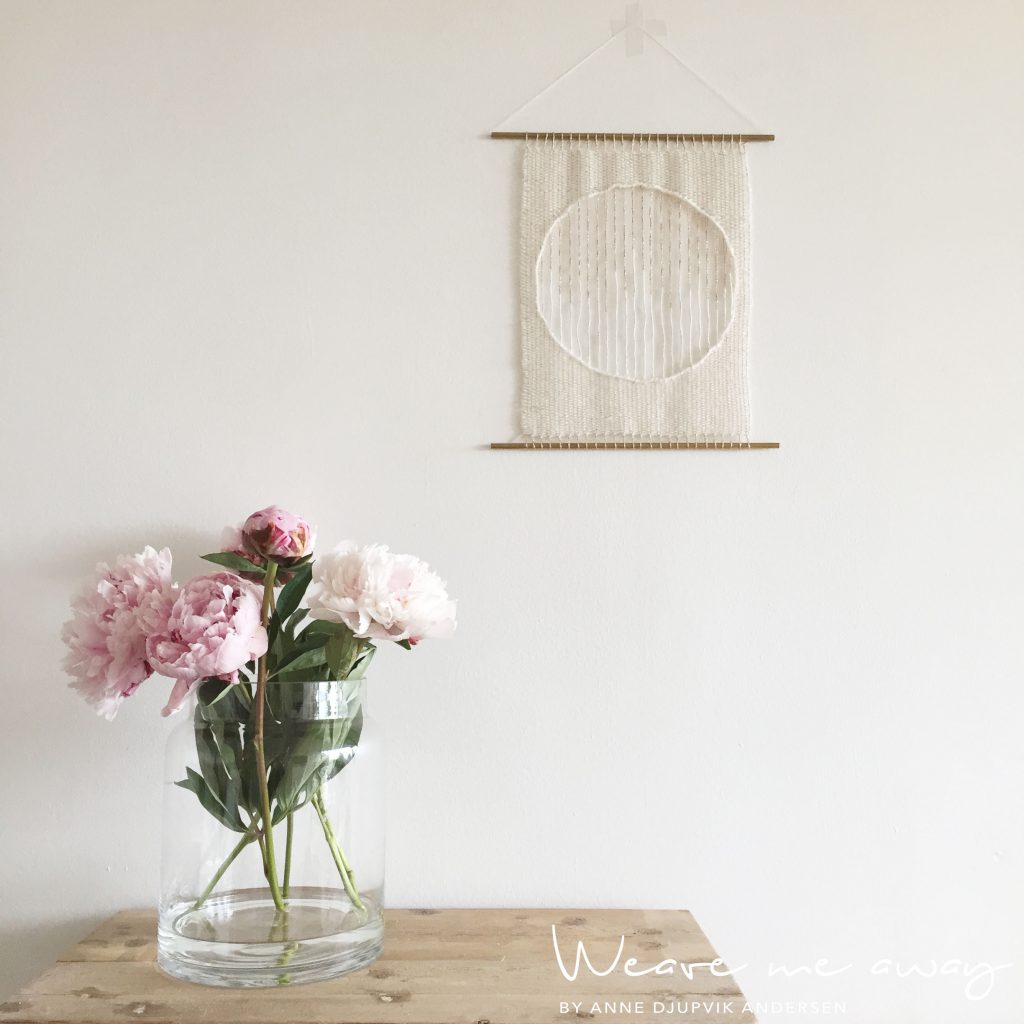 Et annet eksempel på en vevet sirkel. Her har jeg tvinnet garn rundt kanten av sirkelen for å gjøre den mer markert og solid.
///
Another example of a woven circle. Here I have twined yarn around the edge of the circle to make it more defined and solid.
///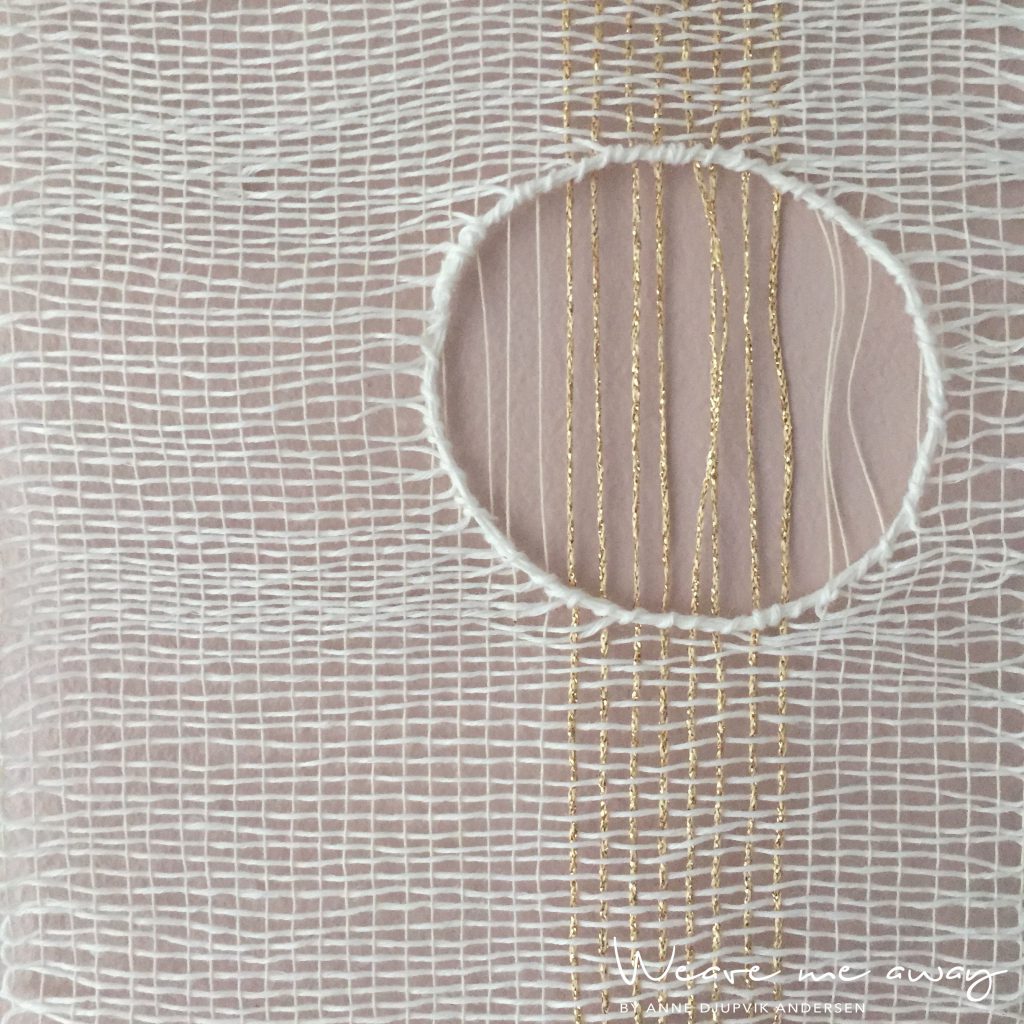 Lykke til med sirkelveving! :)
Happy weaving! :)
/Anne