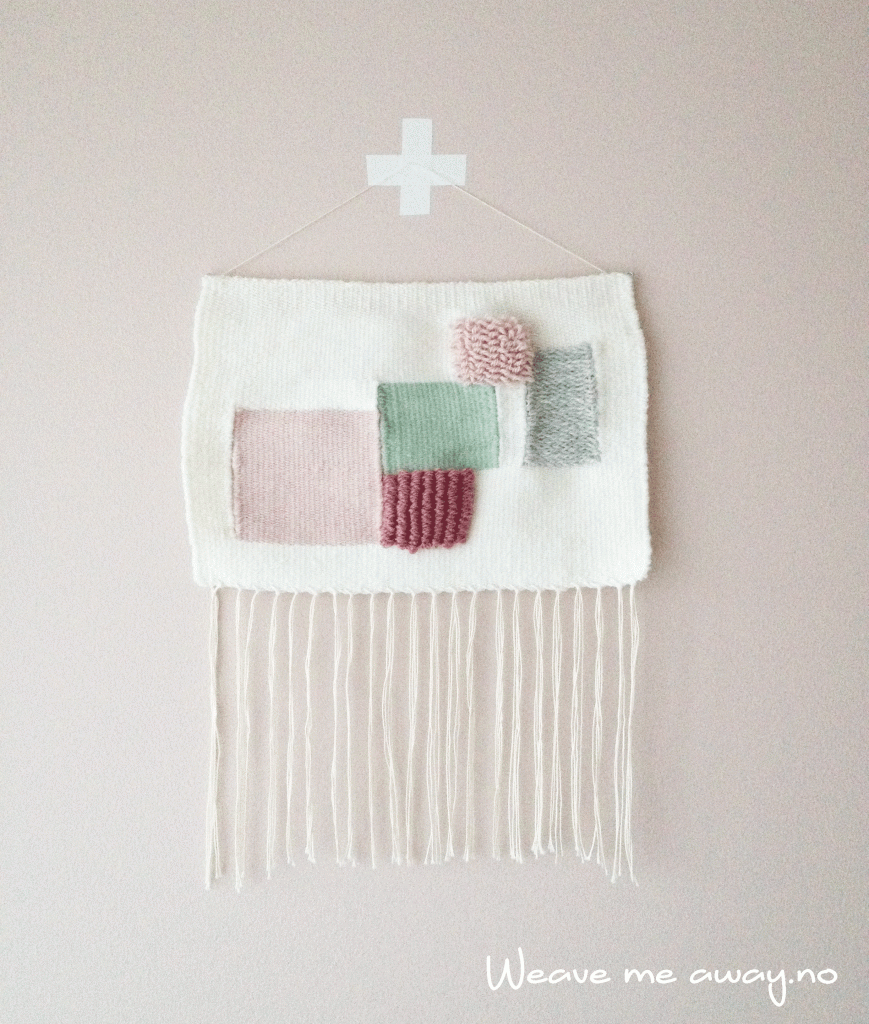 I en av de siste vevingene mine har jeg brukt løkker som gir en fin tekstur og kontrast. Det er forholdsvis enkelt å veve løkker, og her viser jeg dere trinn for trinn hvordan det blir gjort.
///
In one of my latest weavings I used loops to get a nice effect and texture. It's not hard to weave loops, and here I will show step by step how it's done.
///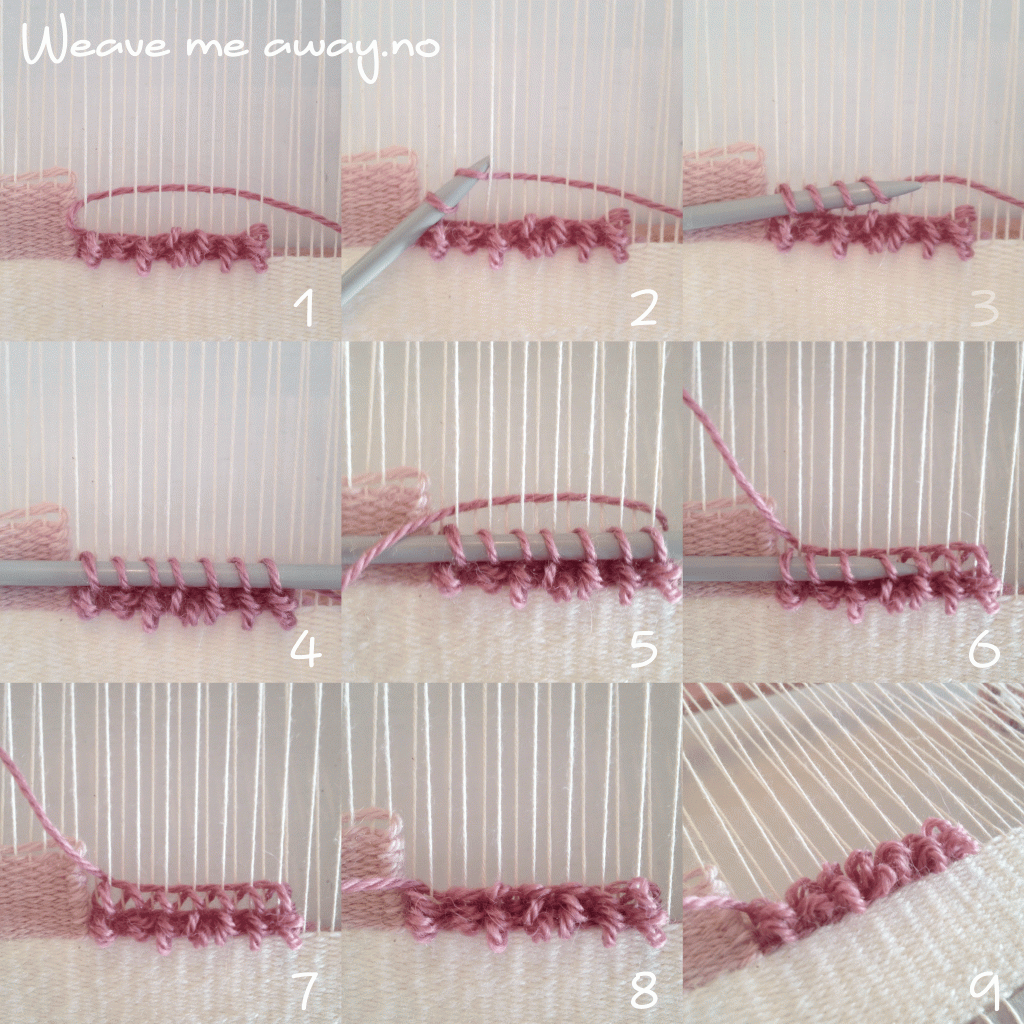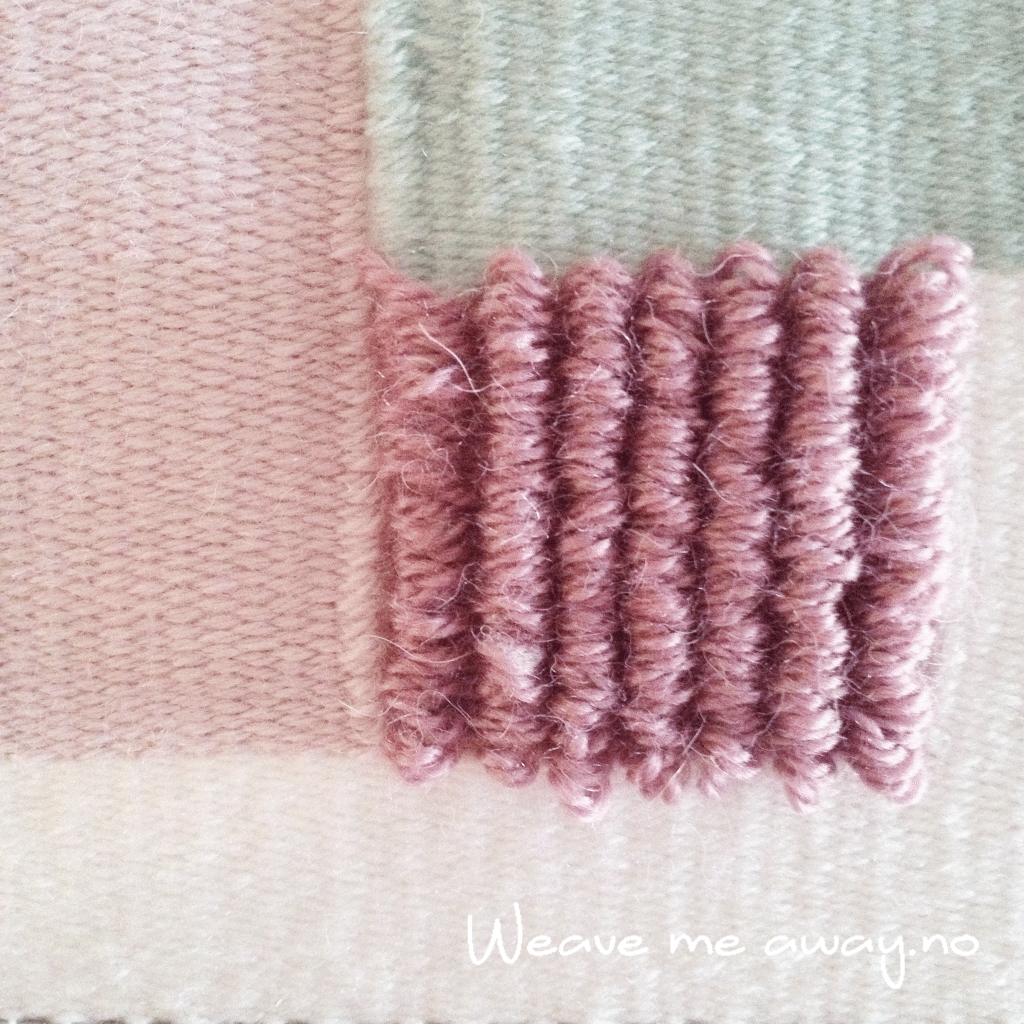 Slik ser det ferdige resultatet ut. Om du ikke ønsker at løkkene skal gå i rekker som på dette bildet, men vil ha et mer jevnt uttrykk, kan du etter punkt 8 ta tråden tilbake en gang før du begynner på punkt 1 igjen (som på bilde 5, bare motsatt vei/tilbake). Da vil løkkene bli som innringet på bildet under.
///
This is the final result! If you don't want the loops to be in rows like in this picture, but are going for a more even look, you can (after step 8) weave the weft (thread) back again before starting over with step 1 (like in step 5, just the opposite way). Now the loops will look like in the photo below.
///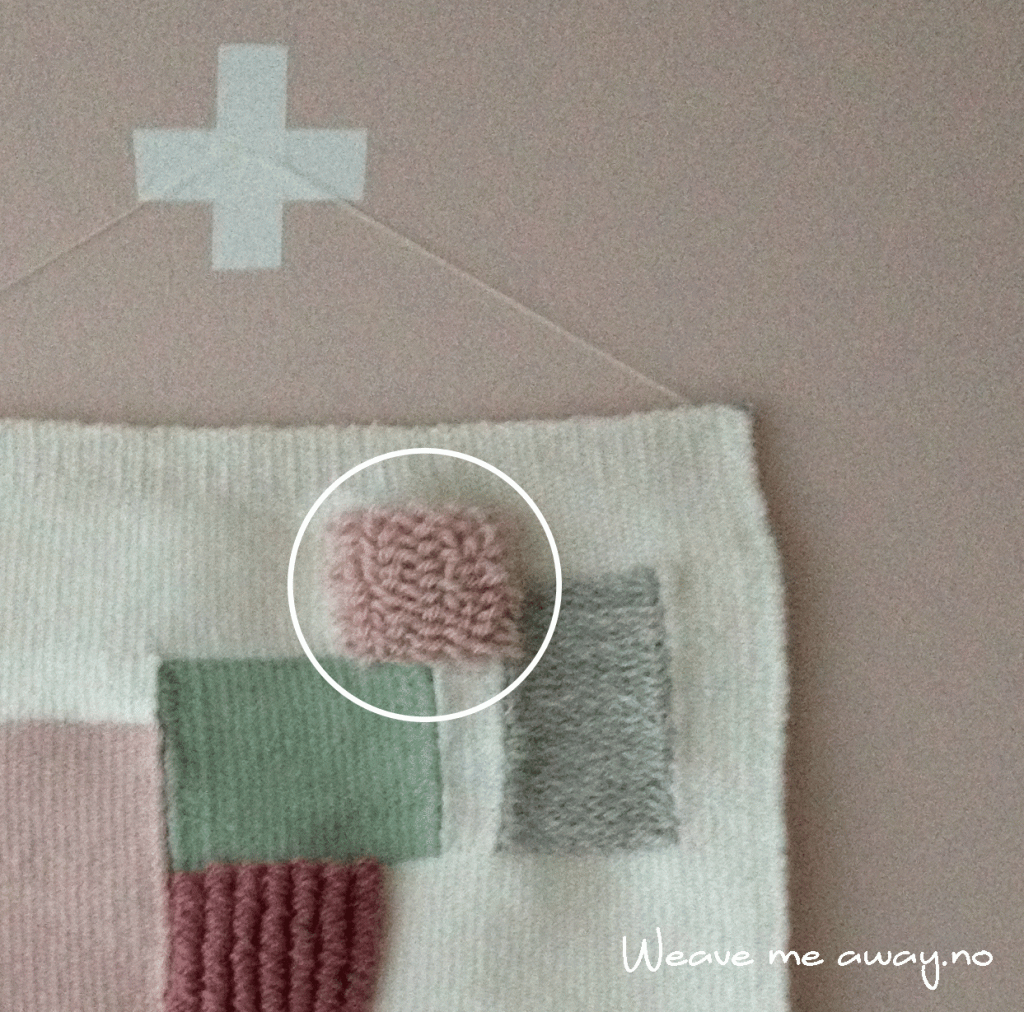 Happy weaving! :)
/Anne