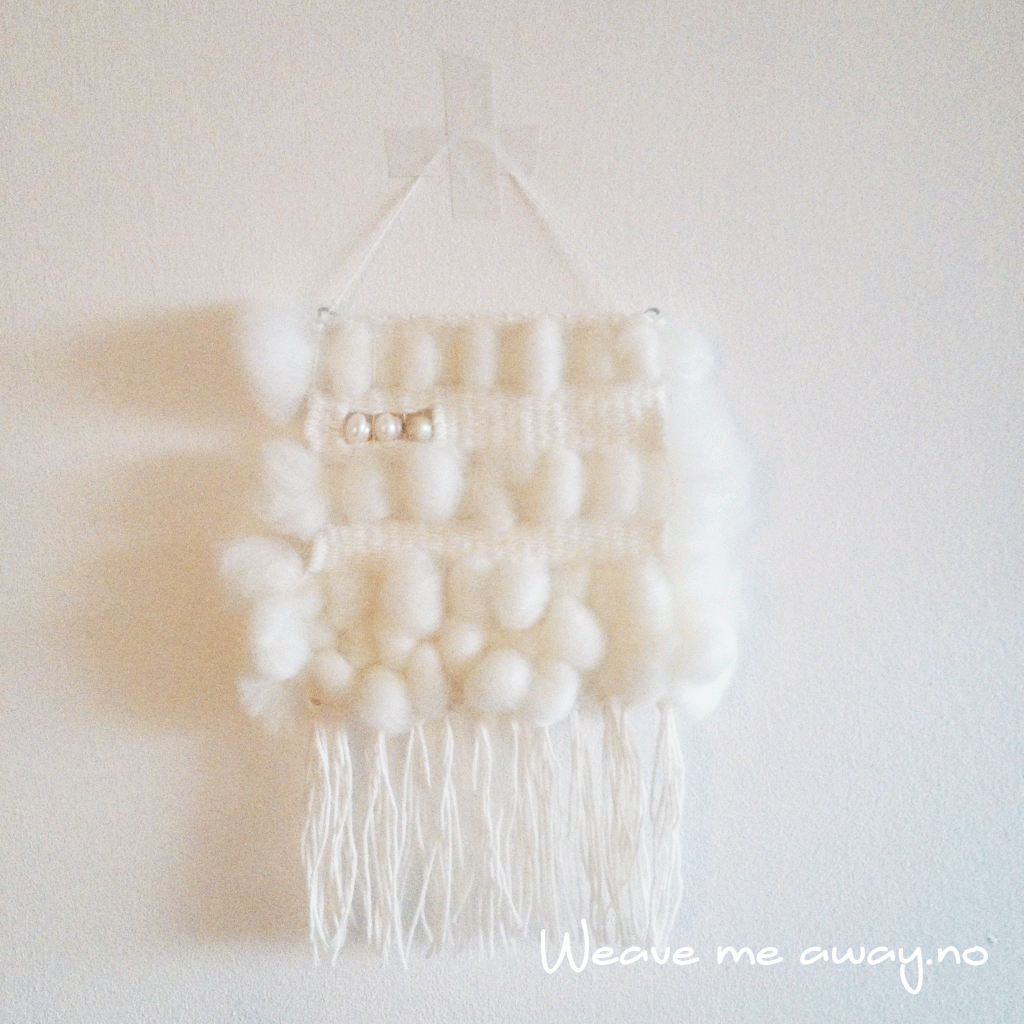 Denne lille saken laget jeg før jul med Alpakka silke, ullfiber og perler. Jeg elsker materialene! Alpakka silken og ullen er, ja nettopp, silkemyke! Og de gir et deilig mykt og fint uttrykk. Perlene tredde jeg på renningen når jeg tok denne på veven, og deretter kunne jeg begynne å veve rundt dem.
///
This little guy I madejust before christmas, with Alpacca silk, wool roving and pearls. I just love the materials! The Alpacca silk and roving are so soft, and gives the weaving a smooth look. The pearls were put onto the warp while I was getting the loom ready for weaving, and then I could just weave around them.
///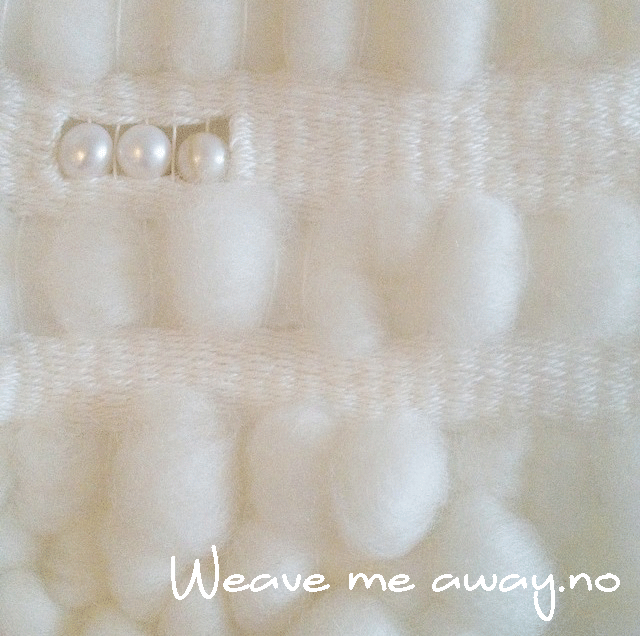 Vevingen er laget på en ny vev jeg kjøpte på hobbybutikken, og er egentlig en barnevev. Størrelsen er perfekt når jeg skal ha med meg vevingen i vesken, og så er det kjekt med prosjekter som ikke tar så veldig lang tid også. Noe jeg likte spesielt godt med denne veven var baren som samler renningen og holder den der den skal være gjennom hele prosessen. Den er også super til å stampe ned hver omgang med, og gjør det lettere å få vevingen jevn og fin.
///
This weaving is made on a small loom wich I bought in a local shop, and it's actually a childrens-loom. The size is perfect for when I want to bring the weaving with me, and it's also nice to make weavings that doesn't take forever to make. I especially liked the bar in the middle of the loom that keeps the warp in place, and can also be used to «pack» every half as I go.
///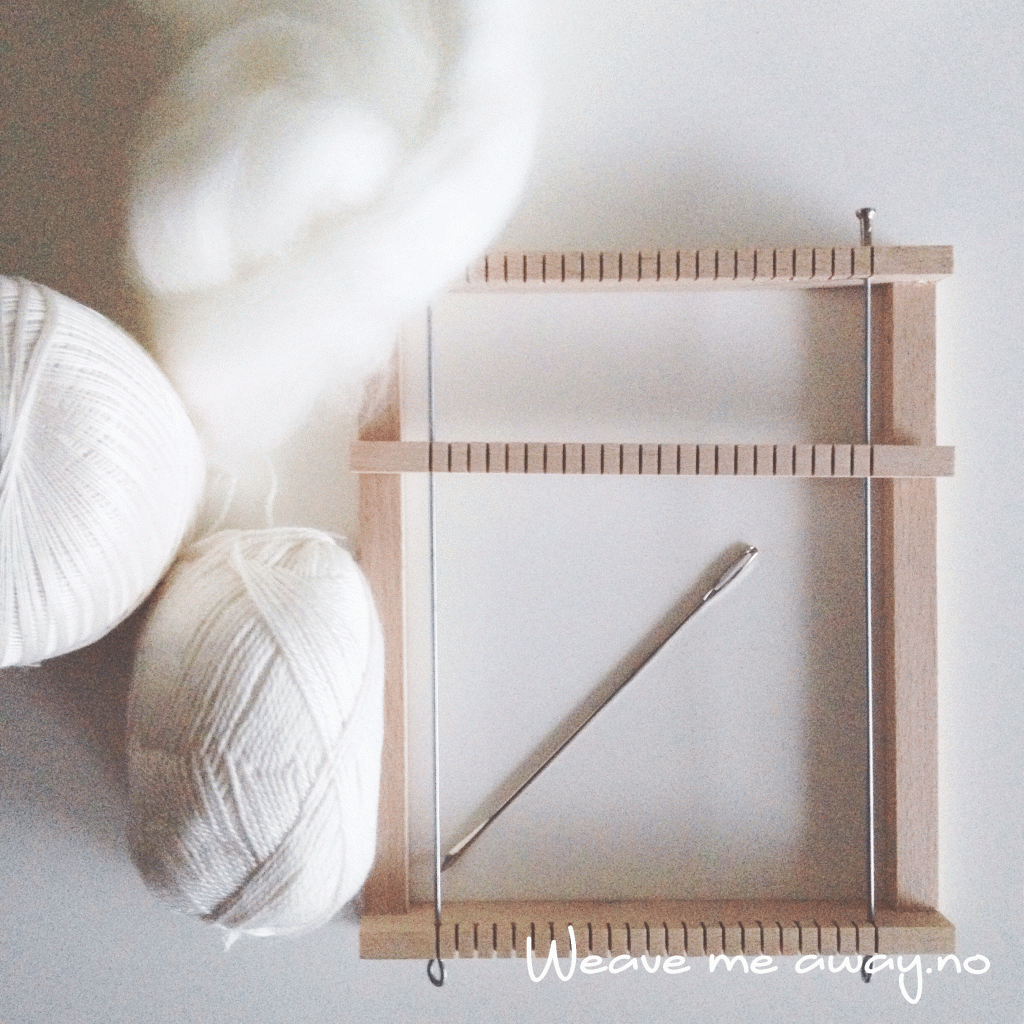 Happy weaving!
/Anne