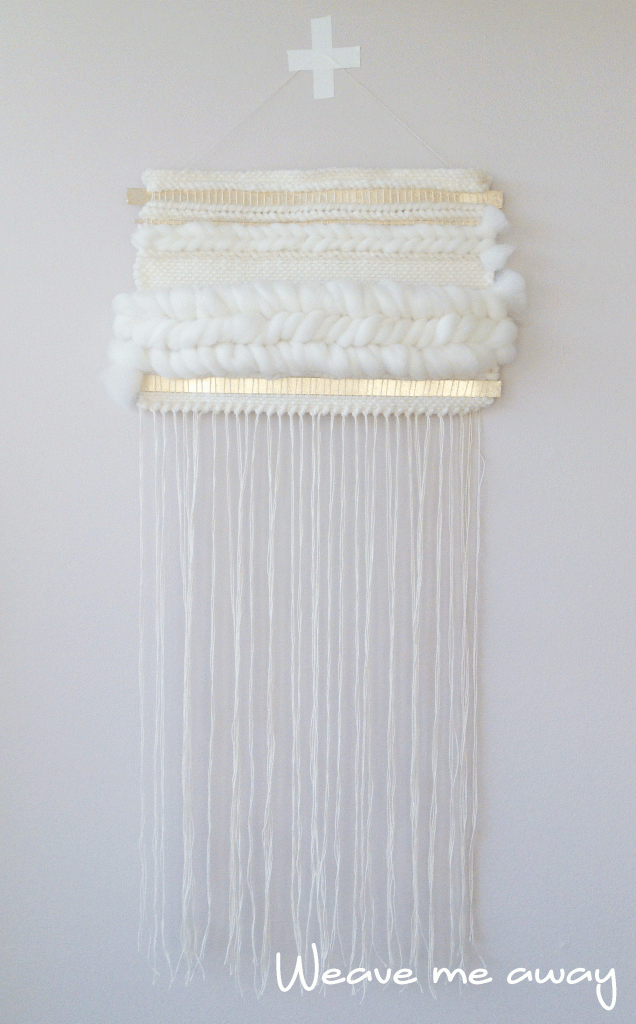 Teknikken Soumak gir et fint flettemønster i vevingen, og er enkel og gjøre. Under ser du bilder som demonstrerer fremgangsmåten steg for steg.
///
This technique gives a nice braid-pattern in your weaving, and it's easy to do. Below you can see a how-to on Soumak step by step.
///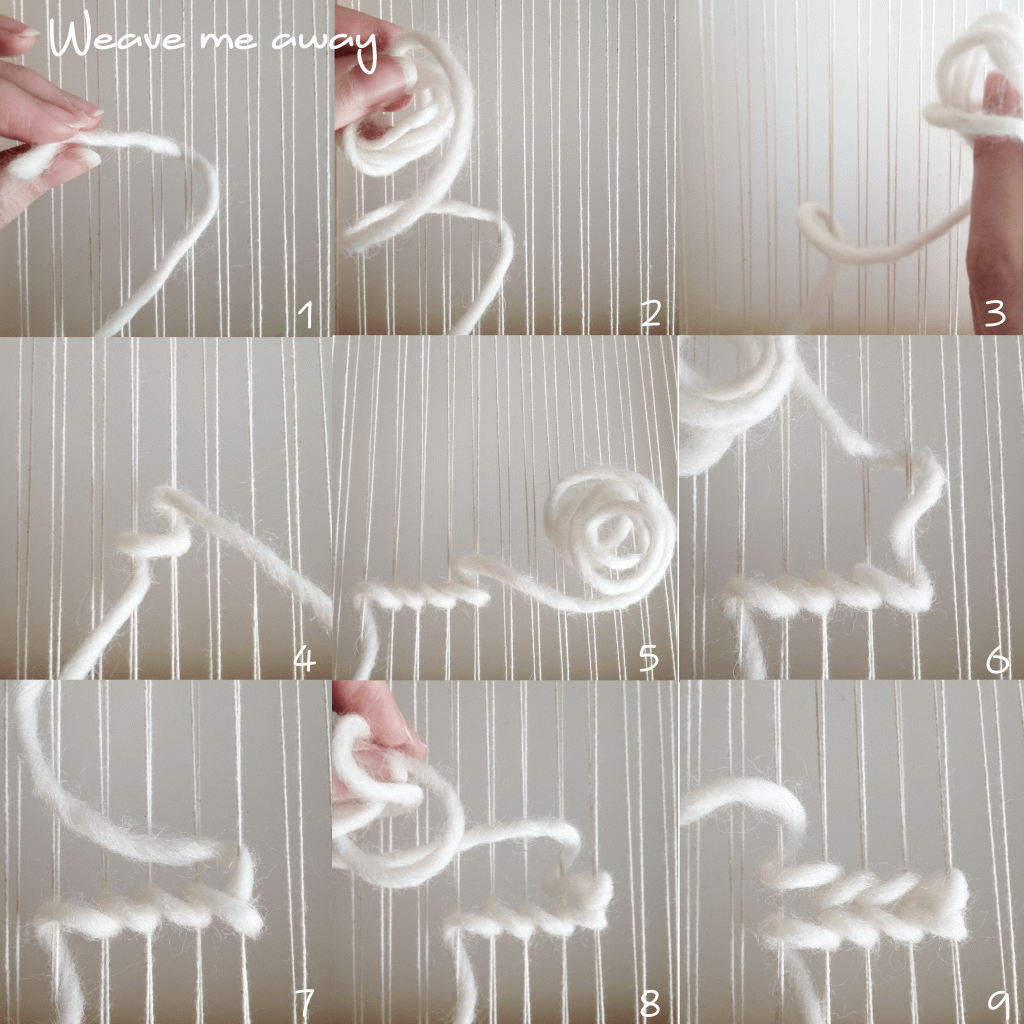 Du kan velge hvor store soumak-løkkene skal være ved å justere hvor mange tråder i renningen du vikler garnet rundt. På den nederste delen av bildet under har jeg viklet rundt to-og-to tråder, mens på den øverste delen har jeg viklet garnet rundt hver tråd.
Rundt hver tråd i renningen = tettere soumak
Rundt to-og-to tråder i renningen (eller tre-og-tre / fire-og-fire / osv.) = større og videre soumak.
Bruker du et tykt garn eller ull må du vikle rundt to-og-to eller fler av trådene i renningen for at garnet/ullen skal få plass og ikke bulke seg.
///
You can choose the size of Soumak with how many of the warp-strings you wrap the yarn around. In the bottom part of the picture below i have wrapped it around two and two warp strings, and in the top half I have wrapped it around every single warp string.
Wrapped around every single warp string = smaller Soumak
Wrapped around two and two warp strings (or three and three / four and four / etc) = bigger and wider Soumak
If you're using a chunky yarn or roving you have to wrap it around two and two warp strings, or more.
///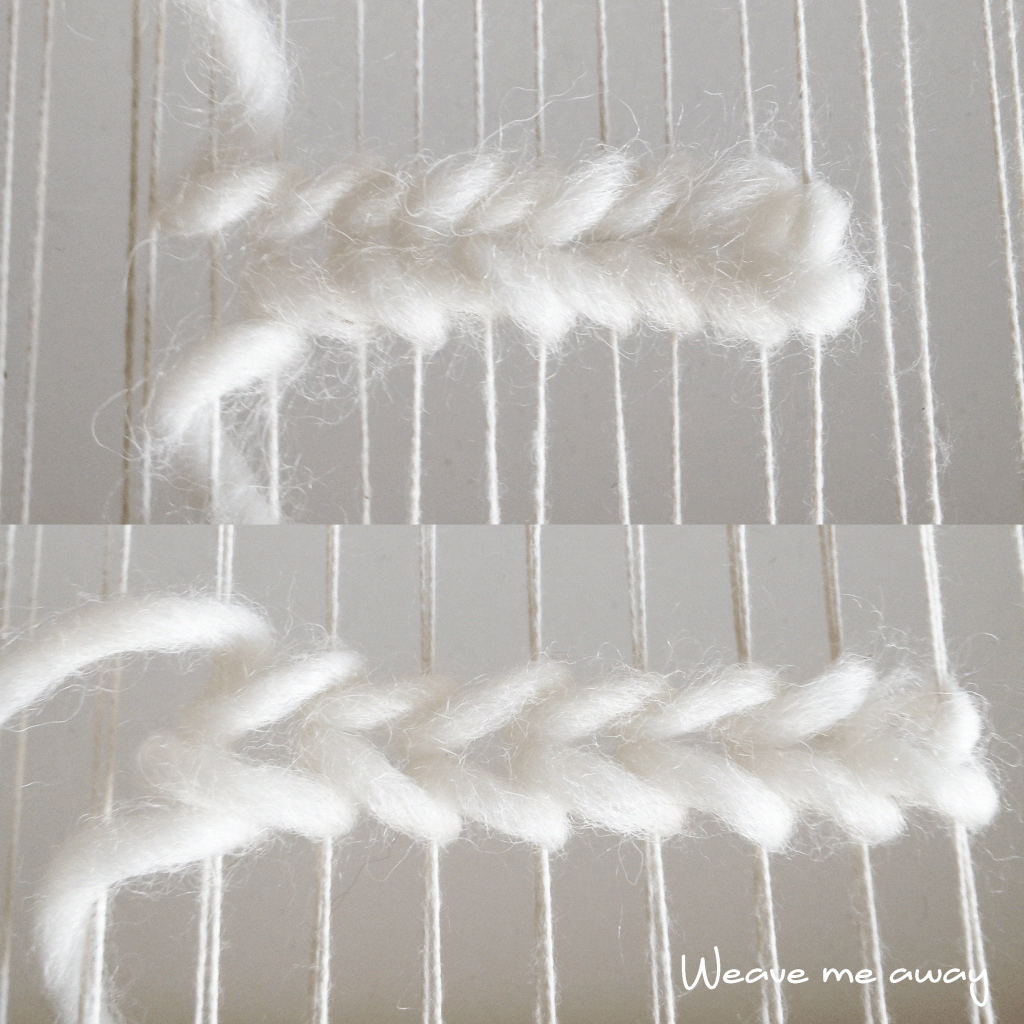 Det er gøy å eksperimentere med forskjellige materialer i Soumak for å få forskjellige uttrykk. På bildet under har jeg brukt merinoull for volum.
///
It's fun to experiment with different materials in Soumak to get different looks. Like here (pic below), I have used Merino roving for volume.
///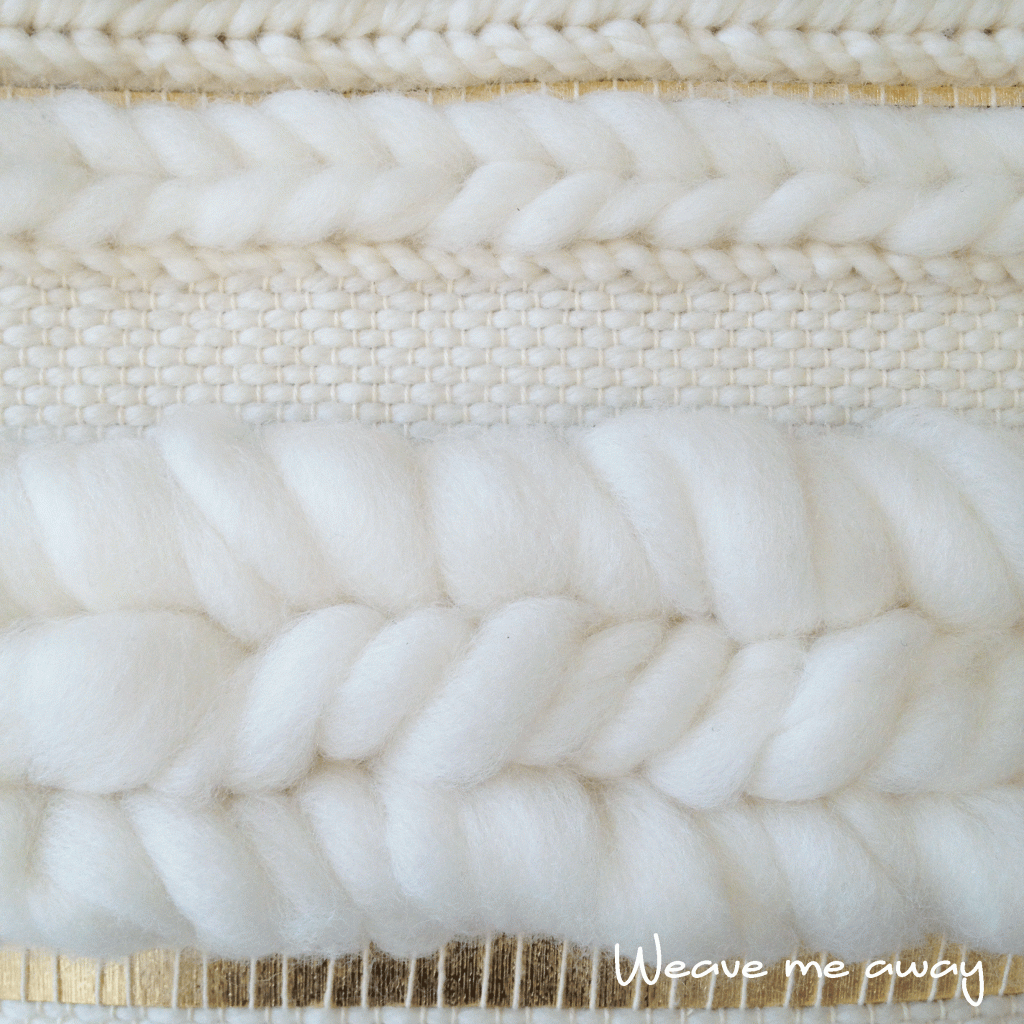 Og bambus-fiber
/// And bamboo-fiber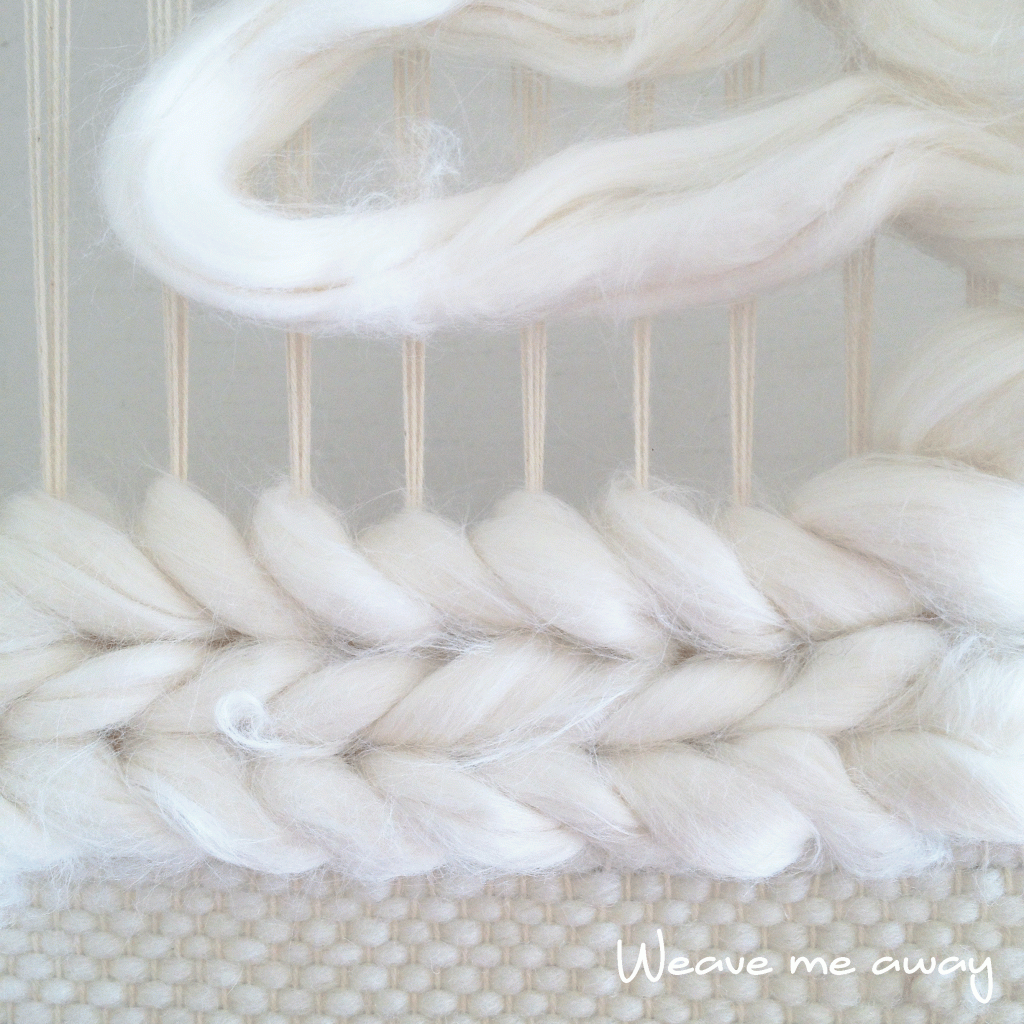 Happy weaving! :)
/Anne