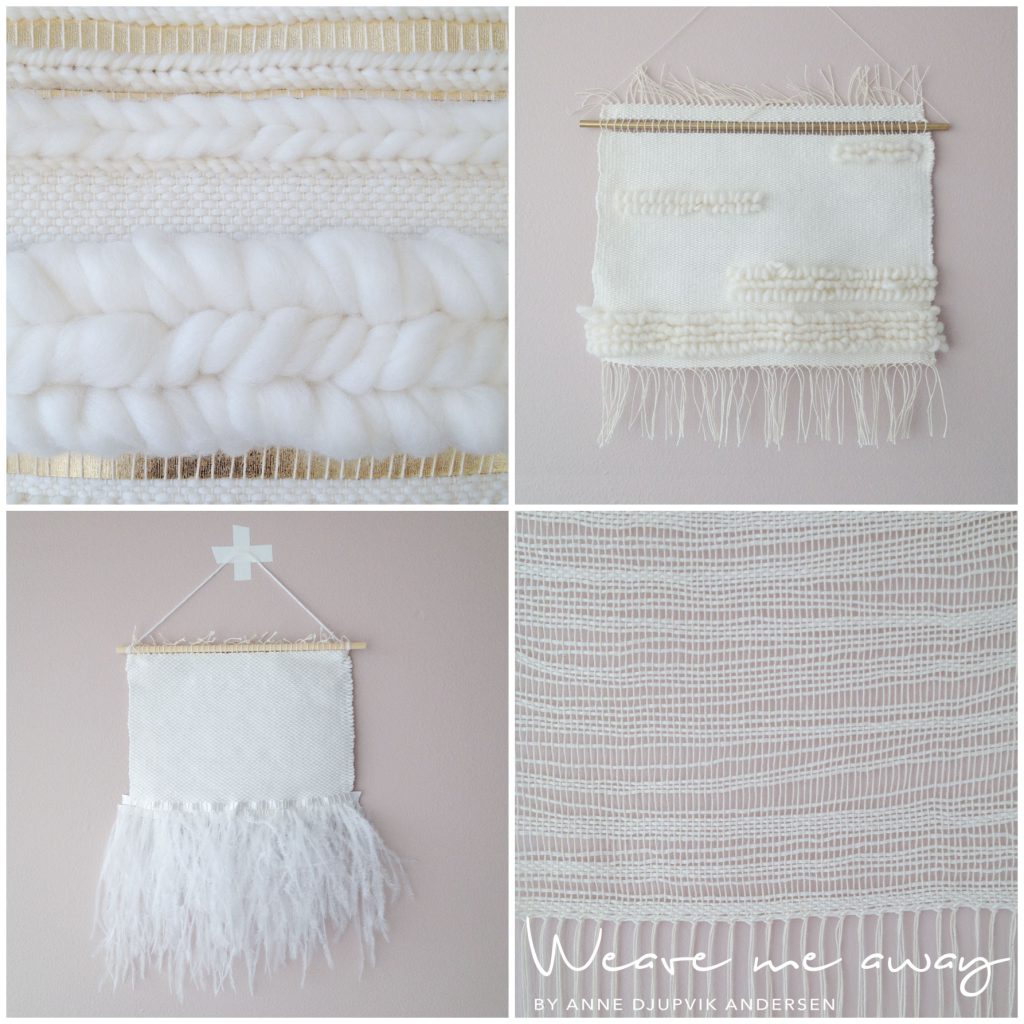 Da har jeg hoppet i det og opprettet min egen butikk på Etsy! Kjempespennende! Jeg kjører åpningstilbud med minus 20% på ALT hele helgen ved bruk av koden LETSGO :) (gjelder til og med søndag 12. juli)
For å gå direkte til min Etsy-butikk kan du klikke her.
Kanskje skal vevingene mine ut i den store verden?
Dette hadde jeg aldri trodd da jeg begynte å veve for litt over et år siden. At veving skulle ta sånn av som det har gjort er utrolig artig, og jeg er så glad og takknemlig for interessen rundt mine arbeider. Tusen takk for alle gode ord, og til alle som har villet gi mine vevinger et nytt hjem <3
///
I did it! I opened my very own shop on Etsy.com, and I'm so excited! And to celebrate I give you 20% off EVERYTHING this weekend! Just use the coupon code LETSGO. (ends Sunday 12th of July).
To go directly to my Etsy shop, just click here.
I had never in a million dreams imagined this when I started weaving just over a year ago. It's been an exciting and fun year, and I'm so thankful for all the sweet comments, and to everybody that have given my weavings a new home. Thank you <3
///