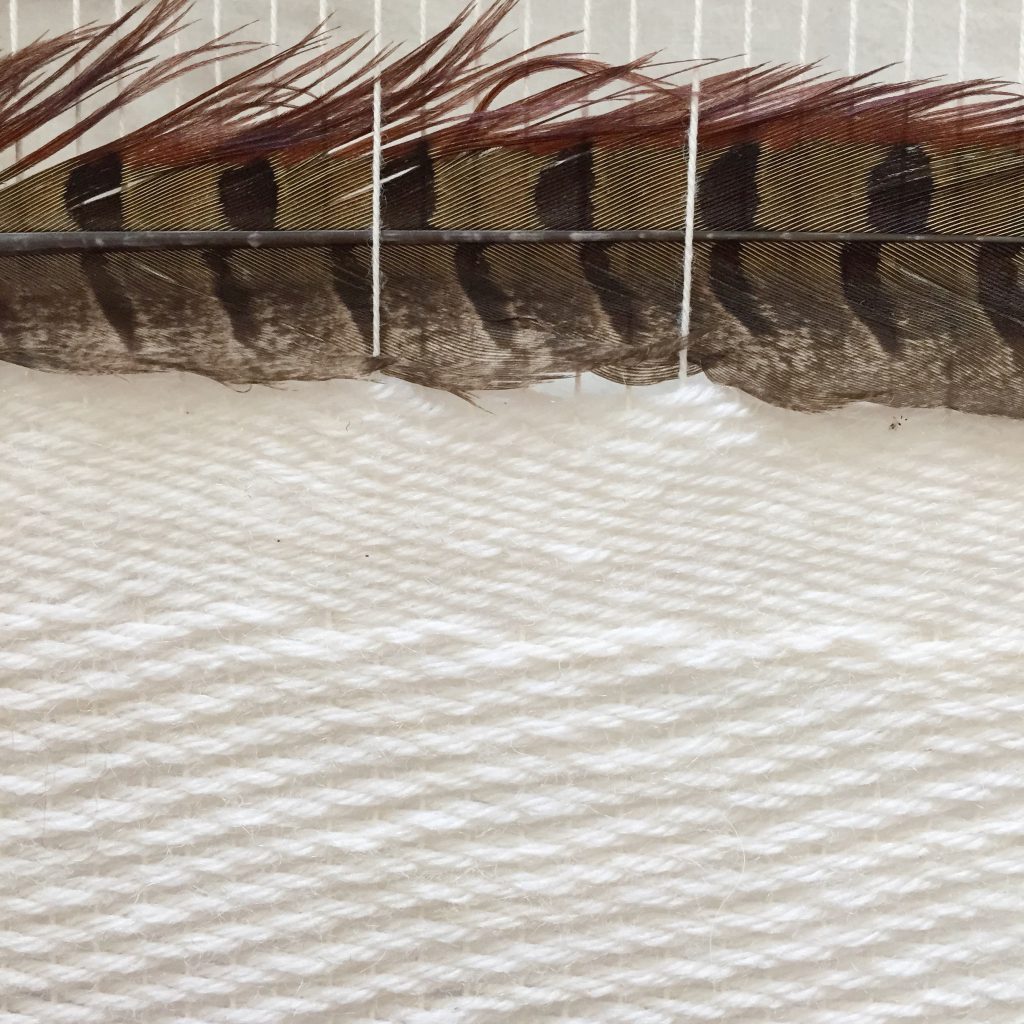 Det er gøy å eksperimentere litt med forskjellige strukturer og teknikker i veving, og her skal jeg vise dere en teknikk som heter Twill. Denne lager et diagonalt mønster i vevingen, og er forholdsvis enkel å få til.
///
It's fun to experiment with different structures and techniques, to make your weaving more interesting. Here I will show you a technique called Twill. Twill gives you a diagonal pattern, and is really easy to make.
///
Her har jeg vevet over og under to og to tråder i renningen, og forskjøvet alt ett hakk pr omgang slik at dette mønsteret kommer frem.
///
Here I have woven over two warp-threads, under two warp-threads, and so on. You have to tweak it pr row to get the pattern.
///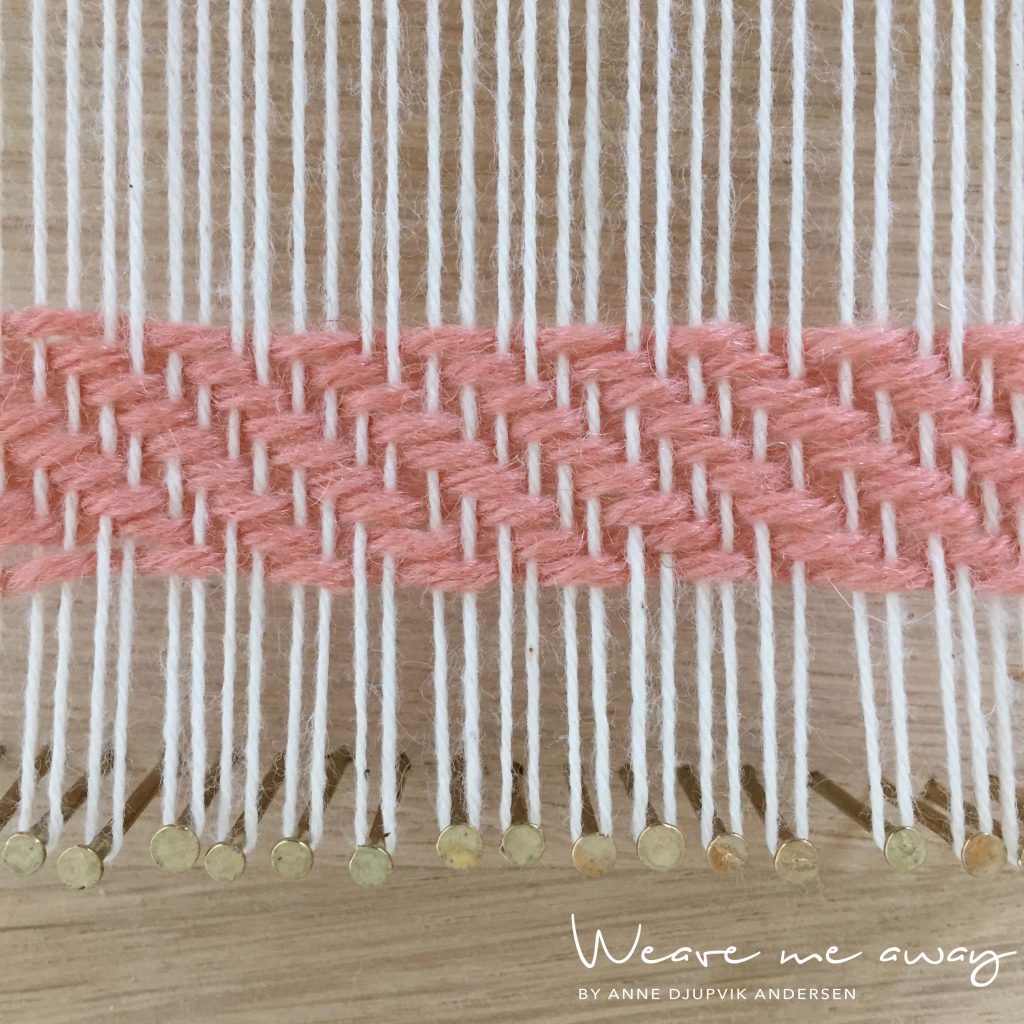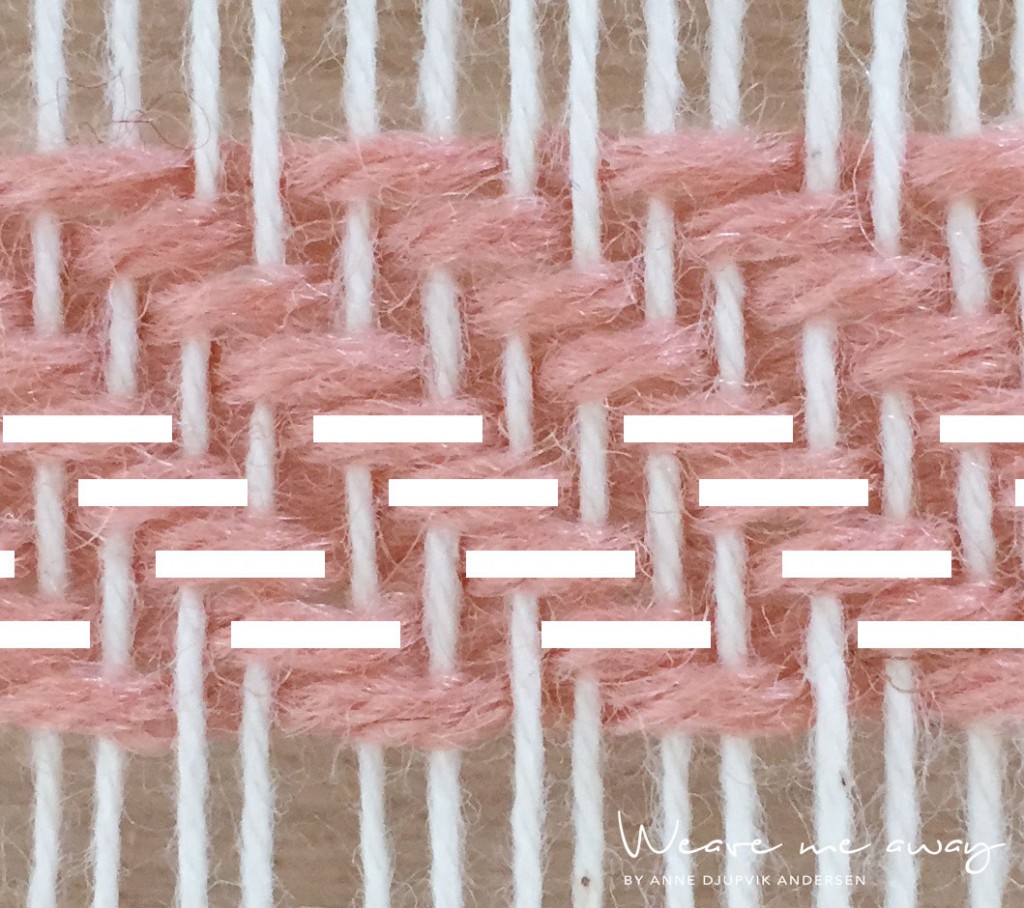 Her andre varianter hvor jeg har endret på antall tråder i renningen jeg går over og under.
///
Here are a few versions where I have changed the number of warp-threads the weft goes over and under.
///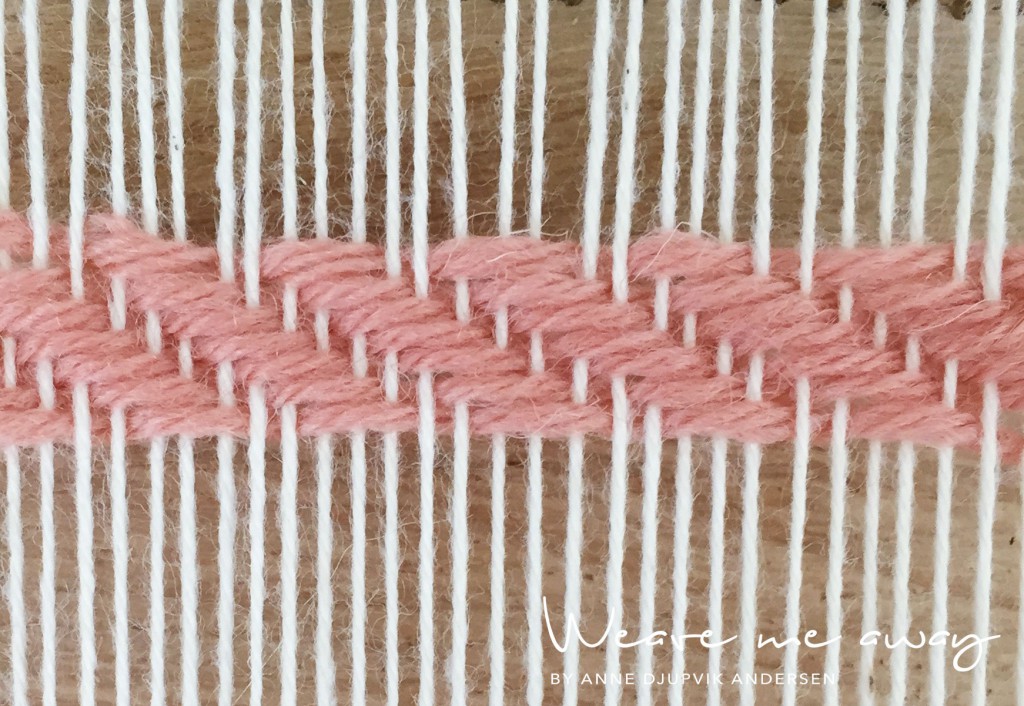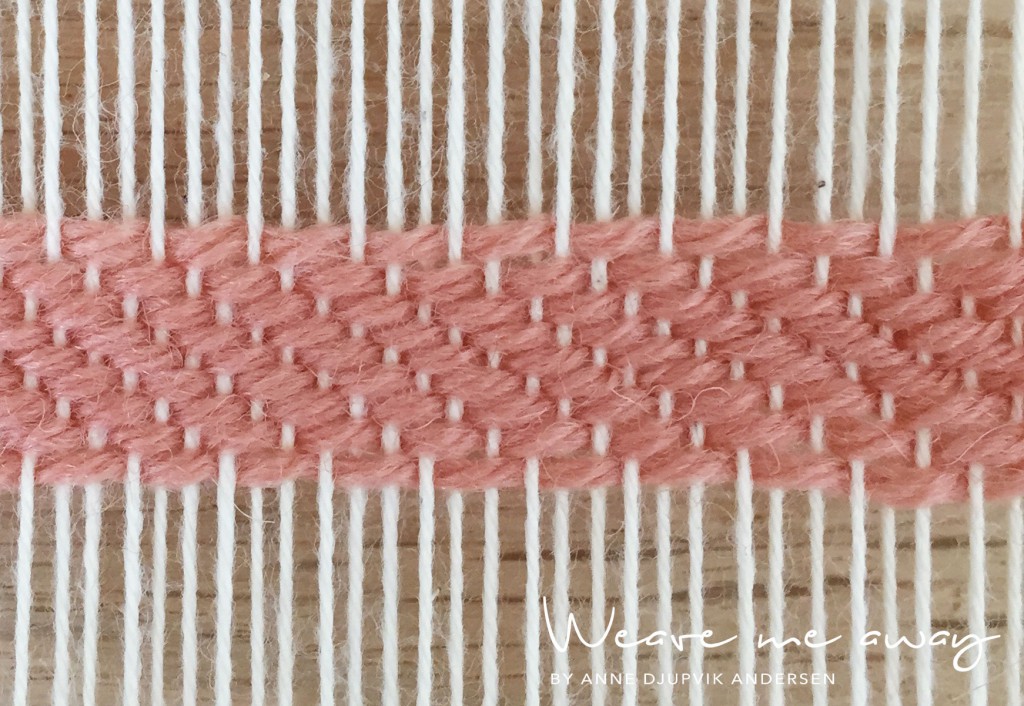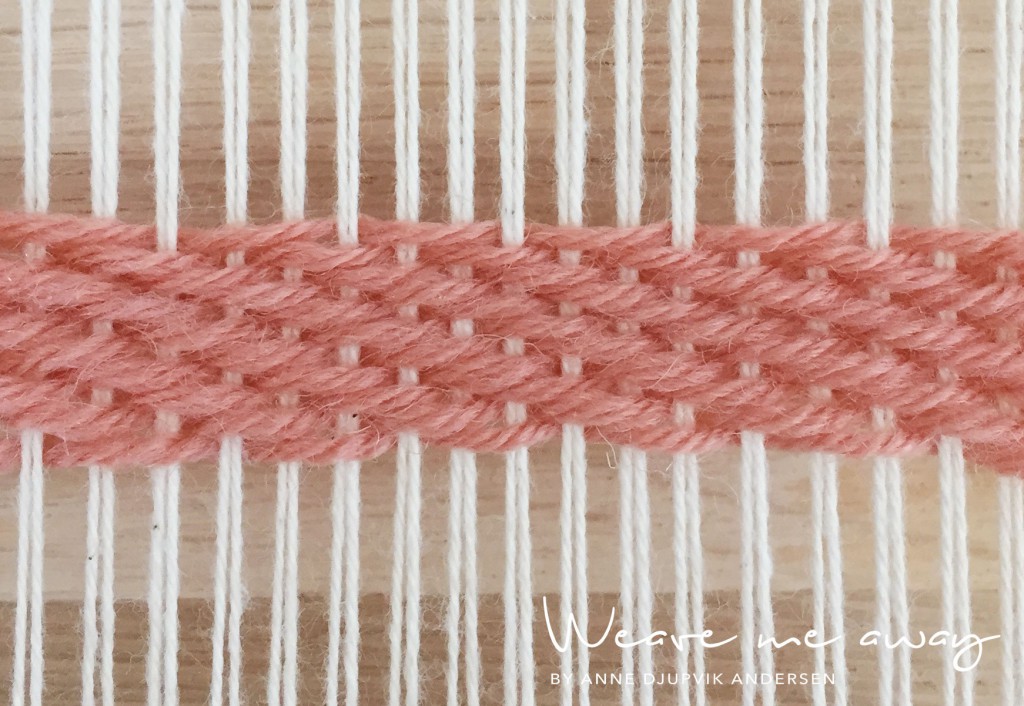 Happy weaving! :)
/Anne